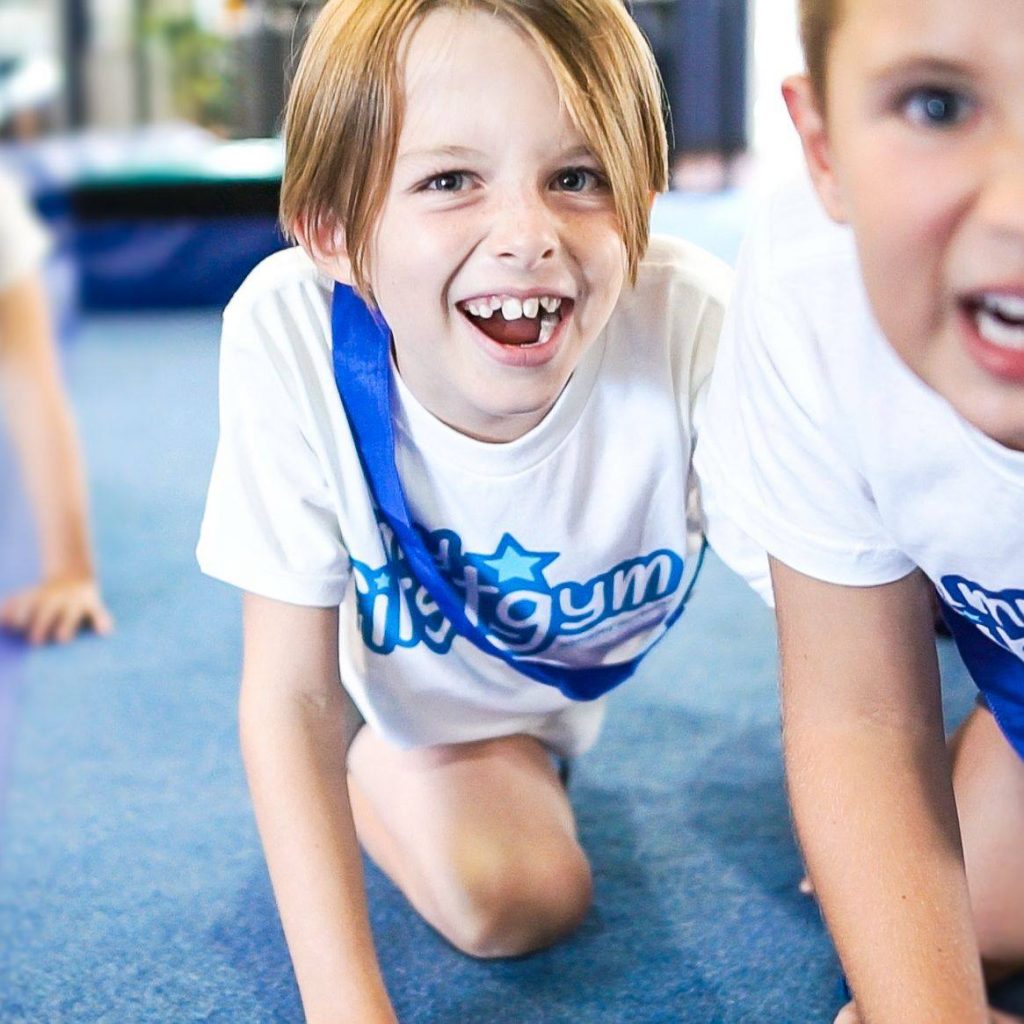 WORDS BY ERICA NEWTON, MYFIRSTGYM CO-FOUNDER
Getting kids off the couch and reducing screen time requires some pretty heavy lifting from parent's post-pandemic, with MyFirstGym emerging as the best kind of crowbar to help them do it. As a result, MyFirstGym is experiencing significant growth in membership and locations throughout Australia due to the increasing demand amongst parents for services aimed at boosting their child's physical, mental and emotional health post-pandemic.
Habits formed over the past two years of lockdowns, overloading on junk food, reliance on screens to keep the kids busy, limiting socialisation, and lack of time spent playing sports and being outdoors, has lead to a decline in the physical and mental wellbeing of our children. Parents know and studies have shown that it is vital we find healthy ways for our children to feel good (though pizza and movie night will always be high on the list!)
Dan Newton, co-founder of the health club franchise designed specifically for kids and their busy parents, says the proof in parents' concern can be seen in the increased traffic, not only through existing clubs, but in the demand for new ones. "Over a six-month period, we will have opened five new MyFirstGym clubs. That's incredible growth for what is a niche market, and represents a double digit increase month on month."
New clubs coming to the market in 2022 include Coomera and Springfield in Queensland; Shellharbour and North Ryde in NSW and Thomastown, the first of its kind in Victoria and the largest club nationally. "Thomastown is huge! It has five separate arenas for activities to run simultaneously, with separate standalone kids' function arena, a kid's yoga studio and purpose-built dance studios and ninja warrior arenas. It's a state-of-the-art facility aimed to inspire kids to move more, which is exactly what they need today," Mr Newton said.
The MyFirstGym franchise has proven itself to be a very sustainable business model, especially for those new franchisees who are looking to double down on work-life balance and operate a family business. Mr Newton says, "We survived and even thrived throughout the pandemic, not just because of our sustainable business practices, but because we provide an essential physical, emotional, and mental wellbeing service to kids and their families. Coupled with our amazing corporate support, customer service, and the strong community component MyFirstGym offers its members, it's just been a recipe for success. Building supportive communities around fitness for families is very important to all our franchisees and MFG."
With the increased awareness of the pandemic's long-term effects on children, MyFirstGym also presents a tonic for those parents similarly exhausted and overwhelmed from multiple lockdowns, online schooling and home isolation. "Our clubs are designed to make it easy and affordable for parents. Each MFG franchise offers a variety of activities to suit all aged children, their preferences and timetables."
Father, physiotherapist and now MyFirstGym Franchisee Michael Baines, clearly understands the importance of fostering a love of movement in children:
"As a health professional who's worked across all facets of Australian sport, what excites me most about MyFirstGym, is that we have an inclusive space that builds habits and it doesn't need to be about winning from the start. If we get our kids excited in being active and healthy, then they are going to win in the long term anyway."
MyFirstGym is a one stop fitness hub for kids to choose and try whatever activities that inspire more movement. The added bonus for busy parents is that it represents a one-stop drop off for siblings and families. Mr Newton speaks from experience: "I've got three kids: I know how difficult, and expensive, it is to get them to three different places in three different uniforms at three different times!" MFG offers a solution to these timeless parental problems, all underpinned with values of wellbeing, love of movement, health and fulfilment.
Mr Newton explains: "Every parent wants their child to be healthy and happy, and the past few years has really knocked some of them around. MyFirstGym is genuinely helping families recover from the pandemic. Our outstanding growth proves that."
Health and fitness is something everyone is excited to be involved with. Mr Baines says, "I love being able to share the experience with my whole family. My kids are proud to tell their friends that their family business is MyFirstGym."
Find out more about being a My First Gym Franchisee in the video!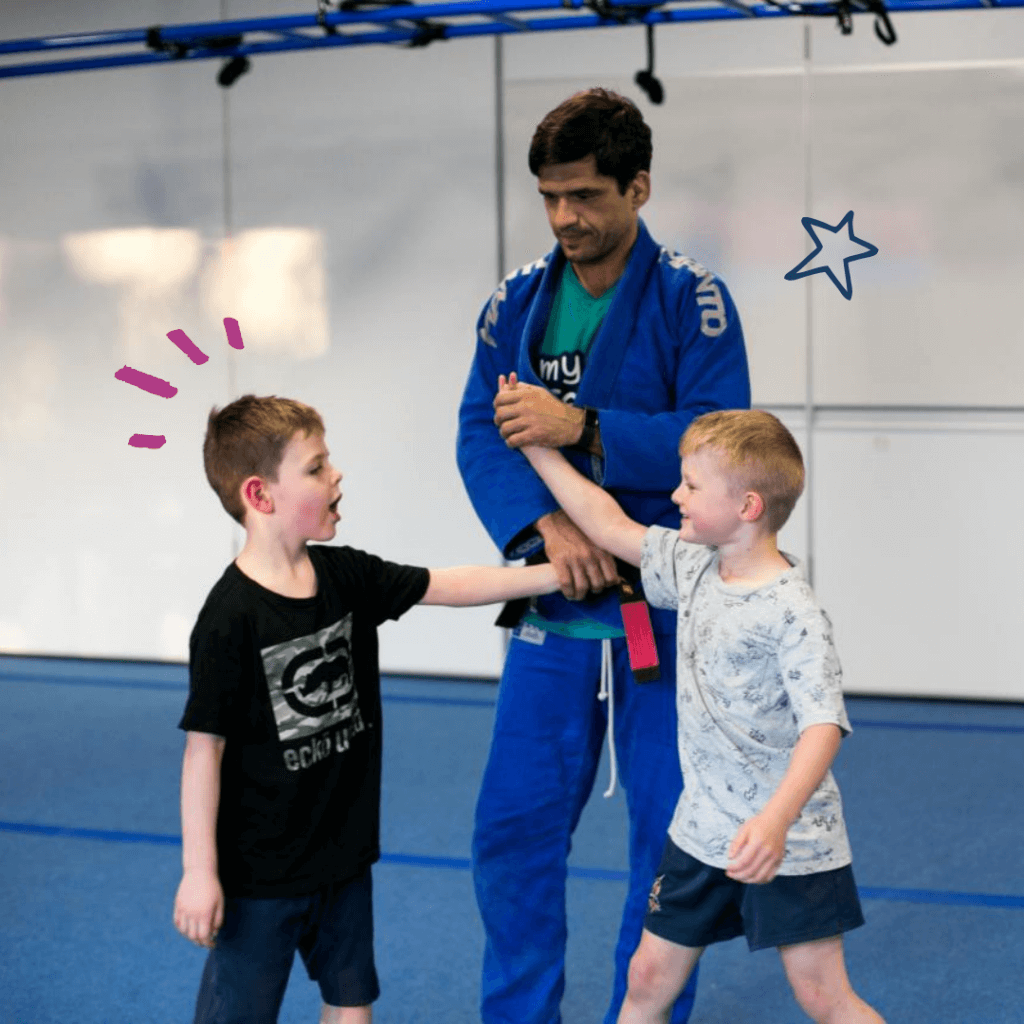 Several Australian based studies and surveys support this, with a large percentage of children being identified with mental and physical health issues as a direct result of the pandemic:
De Young, A., Paterson, R., March, S., Hoehn, E., Alisic., Cobham, V., Donovan, C., Middeldorp, C., Gash, T., and Vasileva, M. (2021). COVID-19 Unmasked Young Children Report 2: Impact of the second wave in Australia on the mental health of young children and parents. Brisbane. Queensland Centre for Perinatal and Infant Mental Health, Children's Health Queensland Hospital and Health Service. Retrieved from: https://www.childrens.health.qld.gov.au/wp-content/uploads/PDF/COVID-19/COVID19-Unmasked-Survey-Progress-Report-02.pdf
Baxter, J. (2022). Families in Australia Survey: Towards COVID Normal Report no. 7: Becoming a new parent in the COVID‑19 pandemic. Melbourne: Australian Institute of Family Studies. Retrieved from:https://aifs.gov.au/publications/becoming-new-parent-covid-19-pandemic-insights-australian-family-experience
Australian Bureau of Statistics (April 2022) Household Impacts of COVID-19 Survey: Insights into the prevalence and nature of impacts from COVID-19 on households in Australia. Retrieved from https://www.abs.gov.au/statistics/people/people-and-communities/household-impacts-covid-19-survey/latest-release