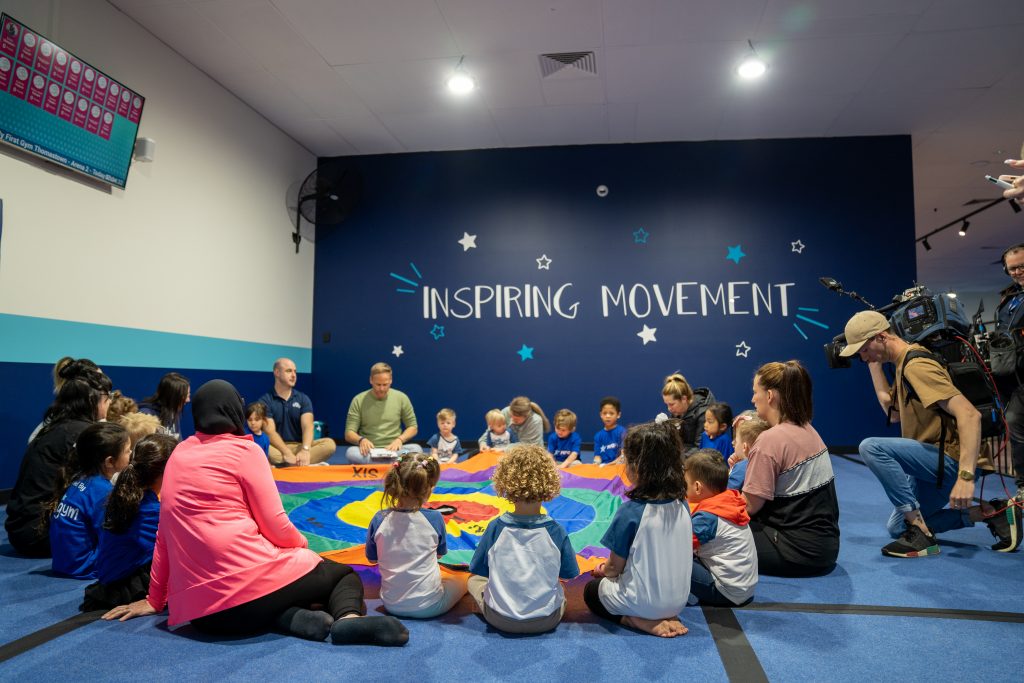 WORDS BY ERICA NEWTON, MYFIRSTGYM CO-FOUNDER
We had so much fun celebrating weatherman Tim Davies birthday this morning on the TODAY show! The team at our newest Victorian club in Thomastown did a great job wowing the TODAY show viewers with challenges, parachutes, yoga, ninja warrior and even birthday cake!! All before 9am. Does it get much better than that?
Secretly, we think the adults had more fun today. What do you think?!